By Matthew Santamaria (msantamaria@hdsa.org)
NOTE: The following story discusses the topic of suicide.  If you are feeling suicidal or have suicidal thoughts, visit the National Suicide Prevention Lifeline or call 988. 
In the early 1970s, Wisconsin resident Christine Freund and her brother, Billy, would visit their grandmother. Their grandmother would secretly take them to see their grandfather in a nursing home.
"My grandfather was in a hospital bed with tubes hanging from his body," said Christine. "I noticed that my grandfather would smile strangely on occasion. I thought it was weird when my grandmother always asked me and Billy to give my grandfather a kiss."
Then, Christine's father, William, discovered that his children were going to see their grandfather. William told his mother to never take the children to see their grandfather without his permission or she will not be able to see her grandchildren. She complied.
One night, Christine sat at the top of the stairs and listened to her parents talking about Huntington's disease (HD), a fatal genetic disorder that causes the progressive breakdown of nerve cells in the brain. It deteriorates a person's physical and mental abilities during their prime working years and has no cure.
Christine's grandfather was diagnosed with HD. However, William's family did not talk openly about HD. Looking back, Christine thinks this was her father's way of coping and possibly sheltering his children from HD.
"I think that my father wanted me and Billy to have a normal life and not worry about HD," Christine explains. "He was a loving dad who took an active role in the family."
Her father would go on fishing trips, and family vacations, and be involved with school events. However, he would later be diagnosed with HD.
The symptoms of HD are described as having ALS, Parkinson's and Alzheimer's – simultaneously. Symptoms include personality changes, mood swings, depression, forgetfulness, impaired judgment, unsteady gait, involuntary movements, slurred speech, difficulty in swallowing, and significant weight loss.
"I remember noticing early HD symptoms in high school," said Christine. "He would develop facial tics, chorea, and involuntary movements. He was still able to hold conversations and speak clearly. My father had difficulty making decisions as this was not normal."
In 1987, Christine was in her second semester of college. Her mother made an appointment for her father with a neurologist. This was because he threatened to take his own life.
In 1988, William was complaining about abdomen pain and was developing aggressive behavior towards his wife. He was taken to the hospital and a psychiatrist took over his case. Christine remembers this being the last time her father told her, "I love you".
A few days later, William was discharged from the psychiatric unit at the hospital.
Christine explains that two weeks after he returned home, he took his wife to work because he told her the car needed an oil change. When he failed to pick her up, his wife knew something was wrong. She and Billy drove to their old house as the family recently moved to help William with his progressive symptoms. Billy found his father's body who had died by suicide.
"My father's death was calculated and planned," Christine explains. "He did not want anyone to provide care for him. He did not want to end up like his father. His neurologist was shocked that he had the physical and mental capacity to plan and follow through with his end-of-life plan. He cashed in on two of the three life insurance policies."
This brought her family closer and Christine wanted to make sure that no one was in this alone.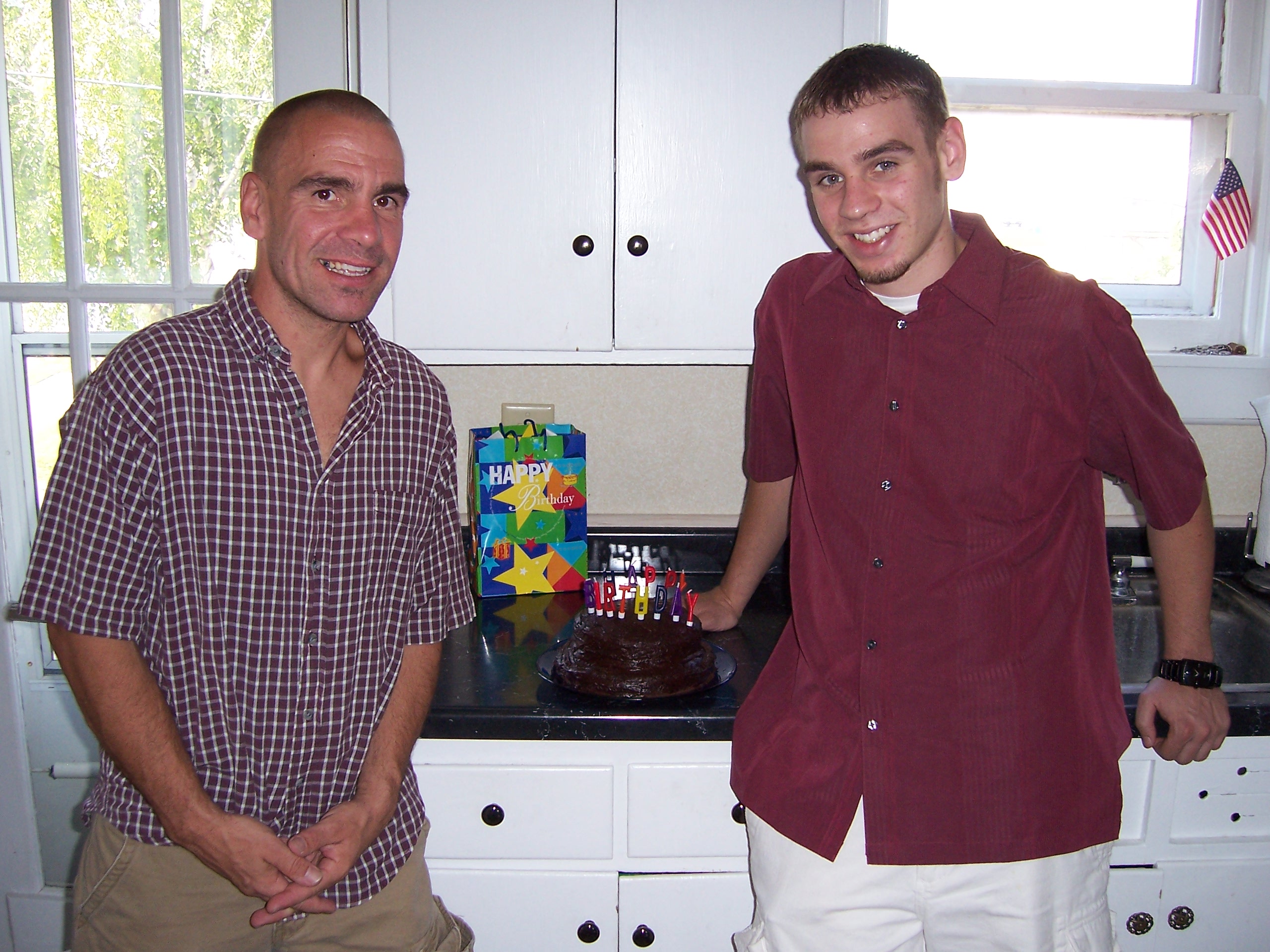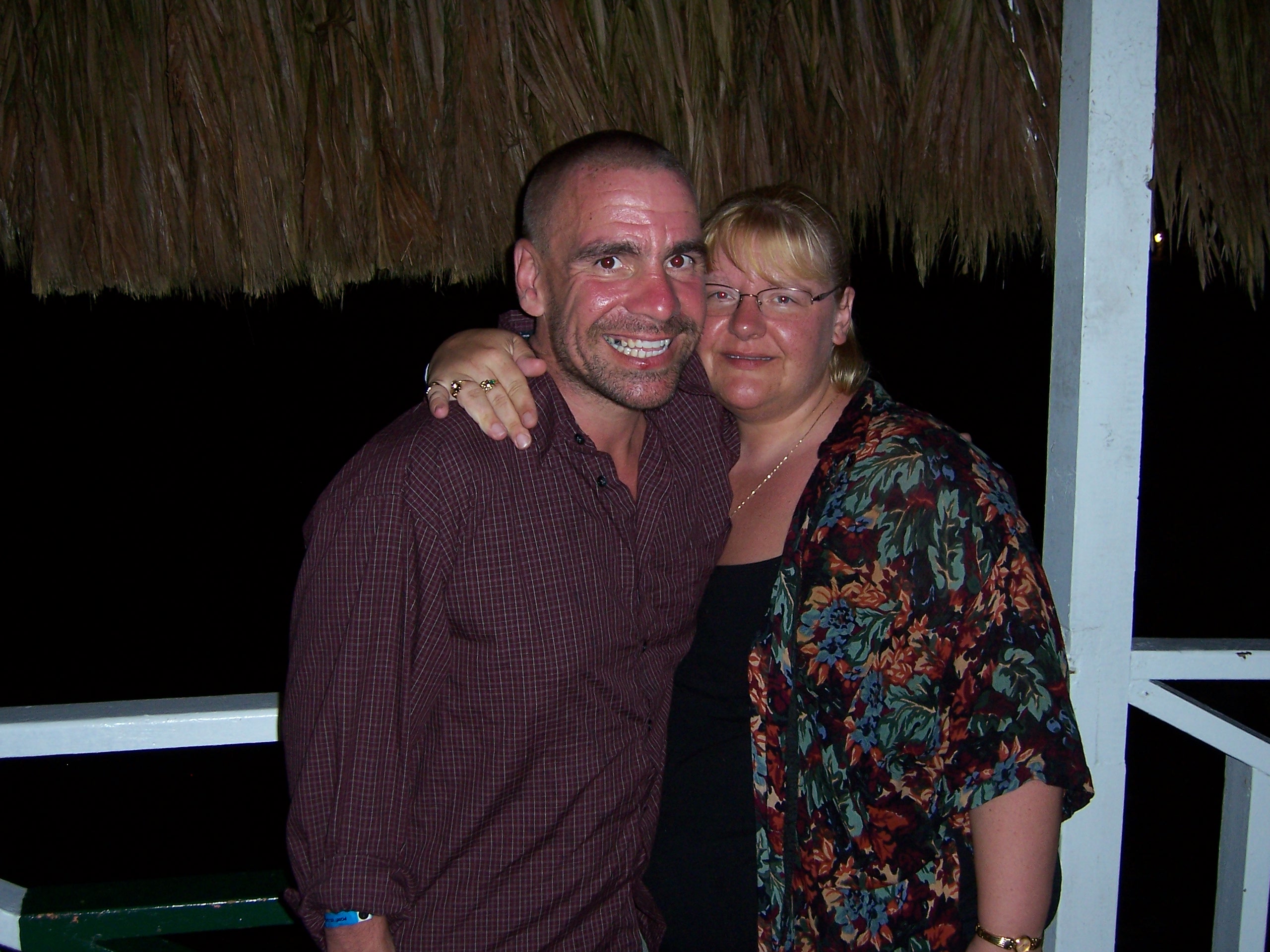 However, she and Billy were still at risk. Every child of a parent with HD has a 50/50 chance of inheriting the faulty gene.
In 1995, Christine decided to get tested for HD and did not tell her family.
The decision to get genetically tested is difficult to make. Each year, 5-10% are tested. It is never the right or wrong decision to be tested. There are people that see no benefit in knowing that they will develop the disease while others want to know in order to make informed choices about their future. It can take up to several weeks to receive your results from the genetic testing center.
She tested negative for HD. It would take a couple of days for the news to fully sink in and she kept wondering if the results were real but they were.
"The disease has shaped who I am as a person from being at-risk, seeing my father suffer from the disease, going through the testing process, finding out I will not get HD and then providing care for my brother," said Christine. "At times life with HD is hard but there are other times that are truly great.
Eventually, Billy tested positive for HD. Initially, he was still able to work and take care of himself. However, his symptoms progressed to the point where he was unable to work, drive, go shopping, do laundry, cook, clean, and manage his finances. He moved to a one-floor apartment.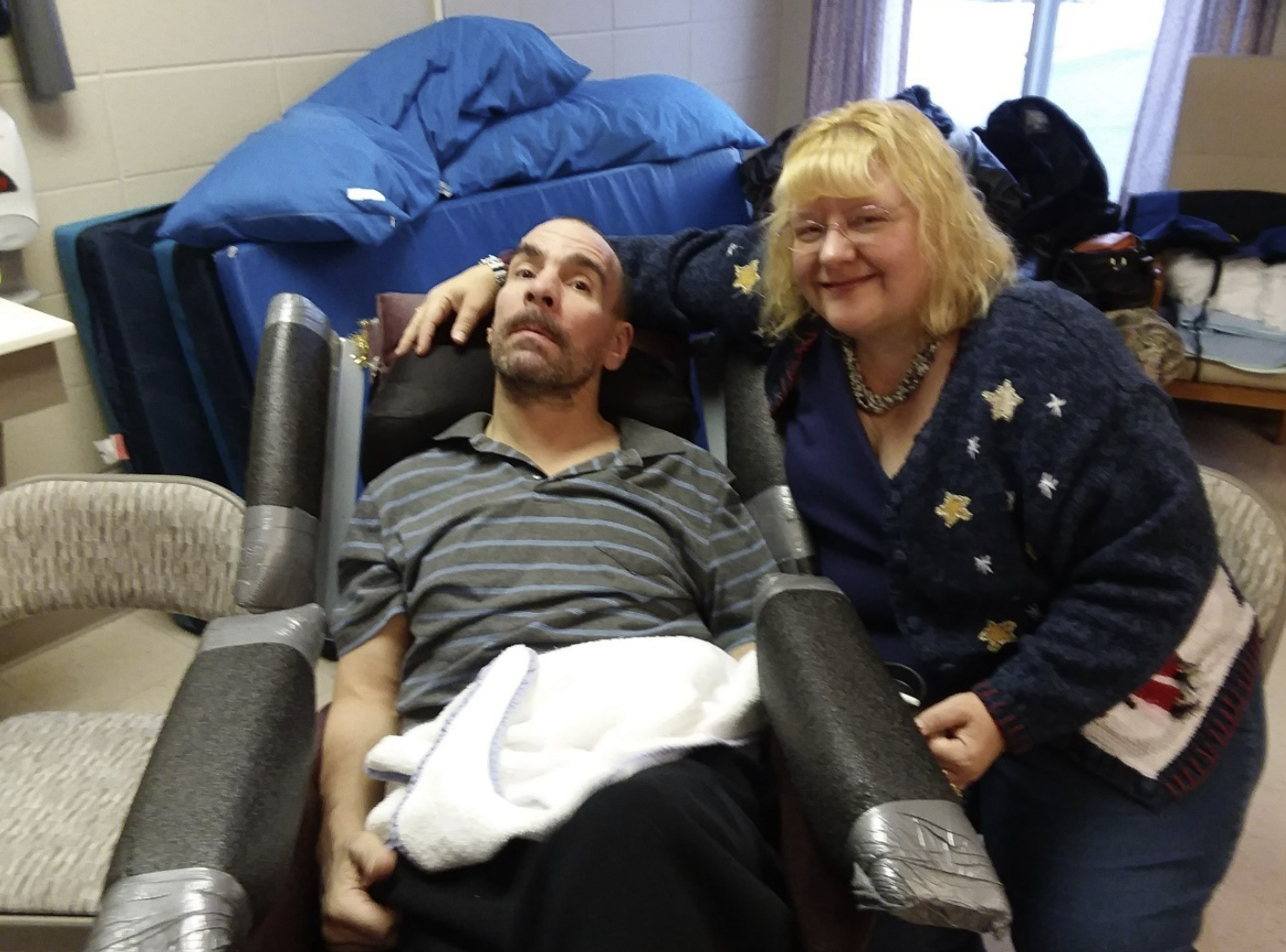 "As his older and only sibling, there were times that I wanted him to move to an assisted living facility where there is someone always available to help," said Christine. "We talked about this and even though he stumbles, falls, and has "bad days", he understood the risks and wanted to remain in his home. I know that even if it is difficult, I had to respect his choice to remain at home."
Prior to Billy developing symptoms of HD, he had completed advanced directives that allowed Christine to manage financial and health decisions when he no longer could.
Christine assisted him with the Social Security process. Applying for disability benefits is a necessity for most HD families, but the disability process is often complicated and overwhelming, whether it is a Social Security disability or a private disability. To learn more,
click here
"Part of the difficulty with the disability process is having to come to terms with applying for disability," said Allison Bartlett, HDSA's Senior Manager of Disability Programs. "There is always fear and concern about the difficulty of the process and how long it will take, but there is also sadness. No one wants to be forced to stop working because of an illness. Every client I have had has said they would keep working if they could. It is okay to be sad and frustrated, that is part of the disability process, but remember that Social Security disability is a benefit that you pay into. If you need SSDI because of an HD diagnosis, you have earned that benefit and no one should feel bad about taking it."
In 2019, Billy passed away.
For the past few years, Christine has continued to raise awareness alongside
HDSA's Wisconsin Chapter
as a board member. She serves on the education committee and assisted with the education day in November of 2022.
The education day educates patients, family members, and professionals about the latest research, emerging therapies, care for individuals with HD in long-term care facilities, and services for people with HD.
In 2023, Christine will be starting her role as HDSA's Wisconsin Chapter Vice President.
"I continue to be amazed at the caring commitment that my fellow board members share," said Christine. "I have learned much and laughed a lot during our meetings. Serving on the board has provided me with opportunities to advocate for and assist our HD community. I have learned a great deal from the HD community and look forward to continuing this in the future."

Christine has a message for the HD Community:

"HD has helped me to appreciate the love of family,
has taught me resiliency, and has given me the ability
to find humor in most situations. I am encouraging all of us in the HD community
to appreciate the good moments, ​allow ourselves to experience the challenging ones,
and find time to take care of ourselves in the process."
###
Huntington's disease (HD) is a fatal genetic disorder that causes the progressive breakdown of nerve cells in the brain. It deteriorates a person's physical and mental abilities during their prime working years and has no cure. Every child of a parent with HD has a 50/50 chance of inheriting the faulty gene. Today, there are approximately 41,000 symptomatic Americans and more than 200,000 at-risk of inheriting the disease. The symptoms of HD are described as having ALS, Parkinson's and Alzheimer's – simultaneously.
The Huntington's Disease Society of America is the premier nonprofit organization dedicated to improving the lives of everyone affected by HD. From community services and education to advocacy and research, HDSA is the world's leader in providing help for today and hope for tomorrow for people with HD and their families.
HDSA was founded in 1967 by Marjorie Guthrie, the wife of legendary folk singer Woody Guthrie. Woody died from HD complications when he was only 55 years old, but the Guthrie family legacy lives on at HDSA to this day.
To learn more about Huntington's disease and the work of the Huntington's Disease Society of America, visit www.HDSA.org or call 1(800)345-HDSA.
​This is a story featuring a personal experience with Huntington's disease. If you would like to have your story told please contact Matthew Santamaria at msantamaria@hdsa.org