By Matthew Santamaria (msantamaria@hdsa.org)
In 2019, Wisconsin resident Kelly Strong married her husband, Jared. She is currently a Human Resources Director. However, her future remains in question with Huntington's disease (HD) on her mind.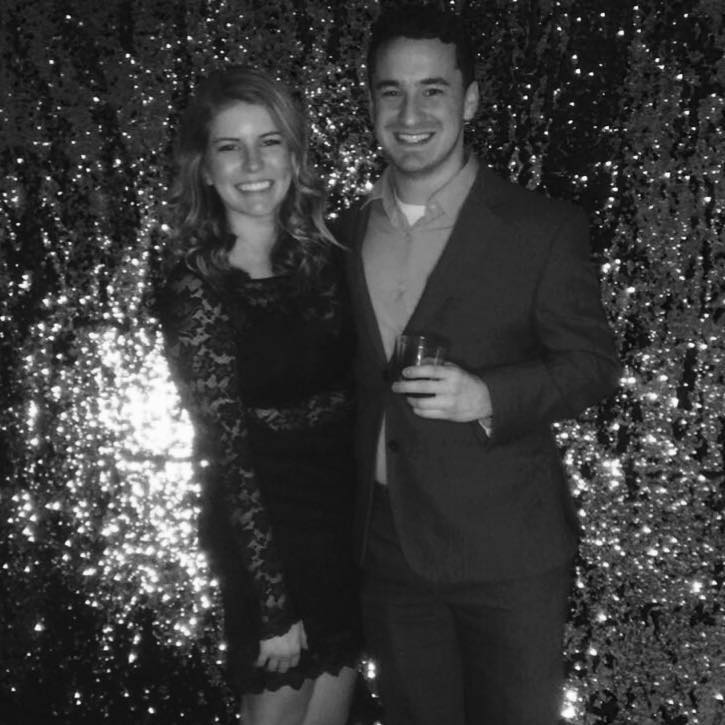 ​
HD is a fatal genetic disorder that causes the progressive breakdown of nerve cells in the brain. It deteriorates a person's physical and mental abilities usually during their prime working years and has no cure.
"I would say from my perspective, very little was known of the disease based on conversation with family members, but I do recall researching on my own what the disease was," said Kelly.
Her mom was diagnosed with the gene that causes HD. She is one of seven children and lost her own father from complications due to HD. According to Kelly, her understanding of his death was that she passed away due to old age. She was only 11-years-old at the time.
"Shortly after my grandpa passed, I started to watch my mother decline," Kelly explains. "We still didn't really talk about the disease a lot because it was sad and talking about it only made me sadder. I think family and friends caught onto this and didn't hold many conversations about the disease with me. They talked together, but I usually did not participate in conversation."
At a young age, Kelly would witness the symptoms of HD in her mother. HD is described as having ALS, Parkinson's and Alzheimer's diseases – simultaneously. Symptoms include personality changes, mood swings, depression, forgetfulness, impaired judgement, unsteady gait, involuntary movements, slurred speech, difficulty in swallowing, and significant weight loss.
"I remember my mom being angry at lot at little things which was hard for me to understand," said Kelly. "However, I had to remind myself that her behaviors were related to the disease. Her balance started to decline, and she had mentioned that it became increasingly difficult to carry the laundry basket downstairs. The next major decline was driving; I remember noticing that she started to get shaky at times while driving the car."
Because she was falling daily, her mother was moved into a nursing home because it was no longer safe for her to be home alone.
"The nursing home ended up not being equipped to handle severe mental behaviors," Kelly explains.
In 2015, she was finishing up college at the University of Wisconsin- Madison and learned that her mother's days were numbered.
"Her medications were not working, and hospice was going to be involved," said Kelly. "The whole experience was traumatic, and the timeline was kind of a blur. Leading up to the final days prior to her passing, I vividly remember her in the hospital being so upset, she was yelling she just wanted to be done, she wanted it to be over, and to hear these words come from your mother, is unimaginable. I recall her physically trying to throw herself from her wheelchair and having to restrain her. It is difficult to relive these moments, she was hurting so much, and I couldn't help her."
Kelly didn't have many memories with her mother before HD. However, Kelly cherished the final moments she had with her mother. Kelly's mother passed away as Kelly was only 22-years-old.
"Sadly most of my memories with my mom were during times of her decline, but I know there were times before HD where she was happy, laughing, dancing, celebrating life—a time when she didn't feel so helpless," Kelly explains. "The detrimental effects of this disease became so unbearable; she wanted her current life to end. Words that she told me. The final moments with my mom were just being there for her listening to how unhappy and miserable she truly was. I know she would vent to other family members about her struggles/misery over the years, but she didn't make comments like this in front of me until the very end. I do think she was selective and just had certain people she would vent to."
When Kelly's mother told her about wanting to end her life, she was not the only family member that thought about suicide. While symptomatic, a family member took their own life. According to Kelly, she does not think that she has had enough conversations about the mental health when it comes to HD but she is now ready to share.
"Growing up, I watched my mom physically decline but it can be simple to overlook the mental health of the individual," Kelly explains. "I saw her decline physically, but never truly understood or was even able to comprehend how she could possibly be processing all of this mentally. I honestly assumed all of her thoughts and feelings would be skewed regardless due to the disease, but at the end I knew there was a piece of her still there, and she knew that she did not have a quality of life. Suicide is a high risk for HD patients and growing up it wasn't a topic I ever truly thought about or talked about. I would not have even wanted to talk about it, I remember being sad a lot."
If you or someone you know is having suicidal thoughts call the Suicide Prevention Lifeline at (800)273-8255 or visit
HDSA.org/suicideprevention
In an episode of HDSA's series, Here's The Deal, HDSA's Senior Manager of Advocacy & Youth Programs Jennifer Simpson, LCSW, discusses suicide with HDSA Board Member Arik Johnson, PsyD.
As for Kelly, she is the youngest of three siblings at risk. Every child of a parent with HD has a 50/50 chance of inheriting the faulty gene that causes Huntington's disease.
The decision to get genetically tested is difficult to make. Each year, 5-10% are tested. It is never the right or wrong decision to be tested. There are people that see no benefit in knowing that they will develop the disease while others want to know in order to make informed choices about their future.
Kelly has chosen not to be tested but her older brother tested positive.
"I personally could not imagine knowing that fate of a terminal illness and constantly battling that information," said Kelly. "My brother is battling his fate daily. I know the information weighs on him, and I have seen him in sad times, but I truly admire his now free-bird spirit. He has traveled to many parts of the world and lived in many different states. He is career driven and motivated to live life to its fullest which included writing a children's book. My brother is still fighting, and we fight with him. I am living at risk, along with many other family members."
For more than ten years, Kelly and her family has been active in the HD Community. They went to the HDSA National Convention in North Carolina and volunteer with HDSA's Wisconsin Chapter.
"In 2012,
Shana Verstegen
reached out and asked if we would like to attend the Madison Re-Prom, an event benefiting HD," Kelly explains. "She notified me that someone anonymously donated two seats and my sister, and I were invited to attend. Eight years later, we have not missed an event; each year we invite new friends, raise more money, and continue this fight against HD. In 2016, I was honored to stand as prom queen, our group raised over $3,000 that year!"
Kelly has been active on social media as her primary objective is to spread HD awareness with her Instagram account inspired by her rescue dog, Finley called
@finleysfavoritethings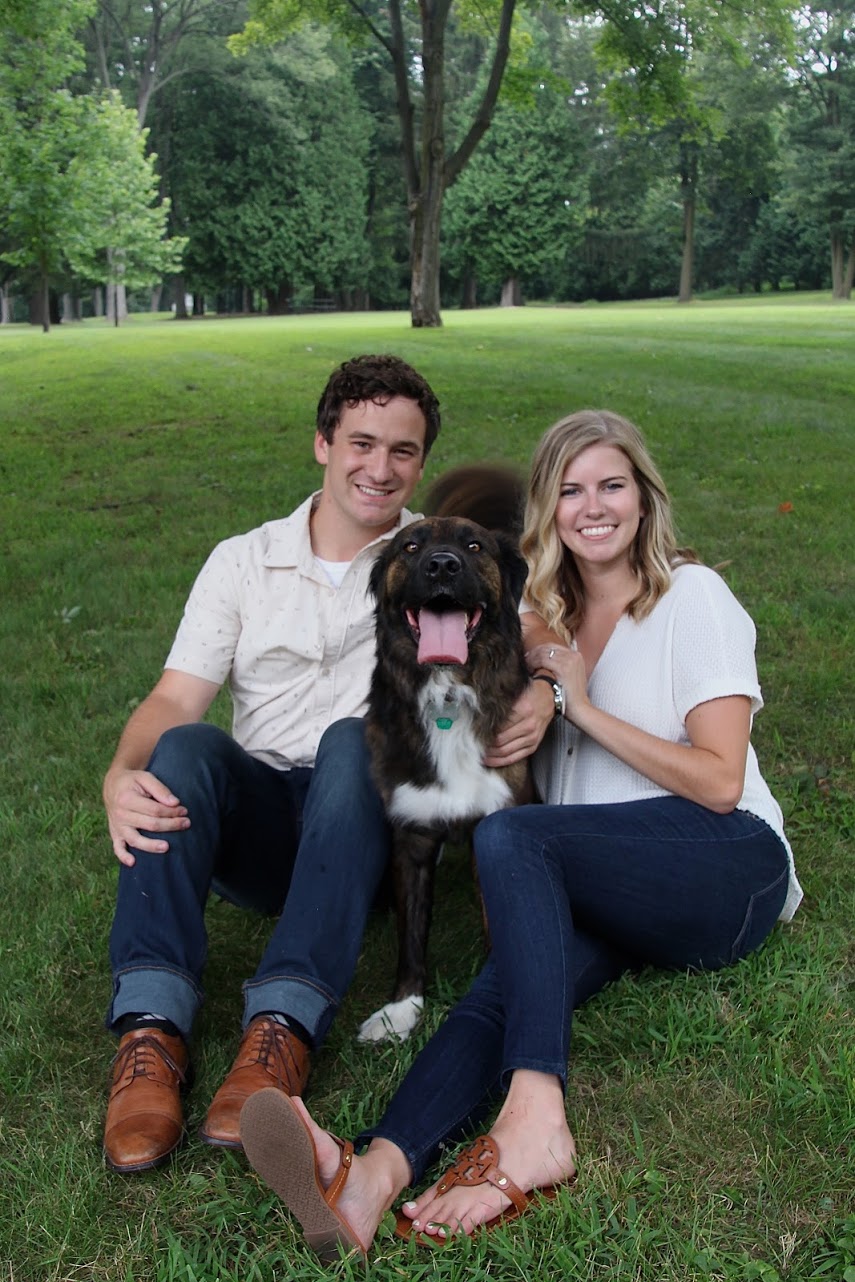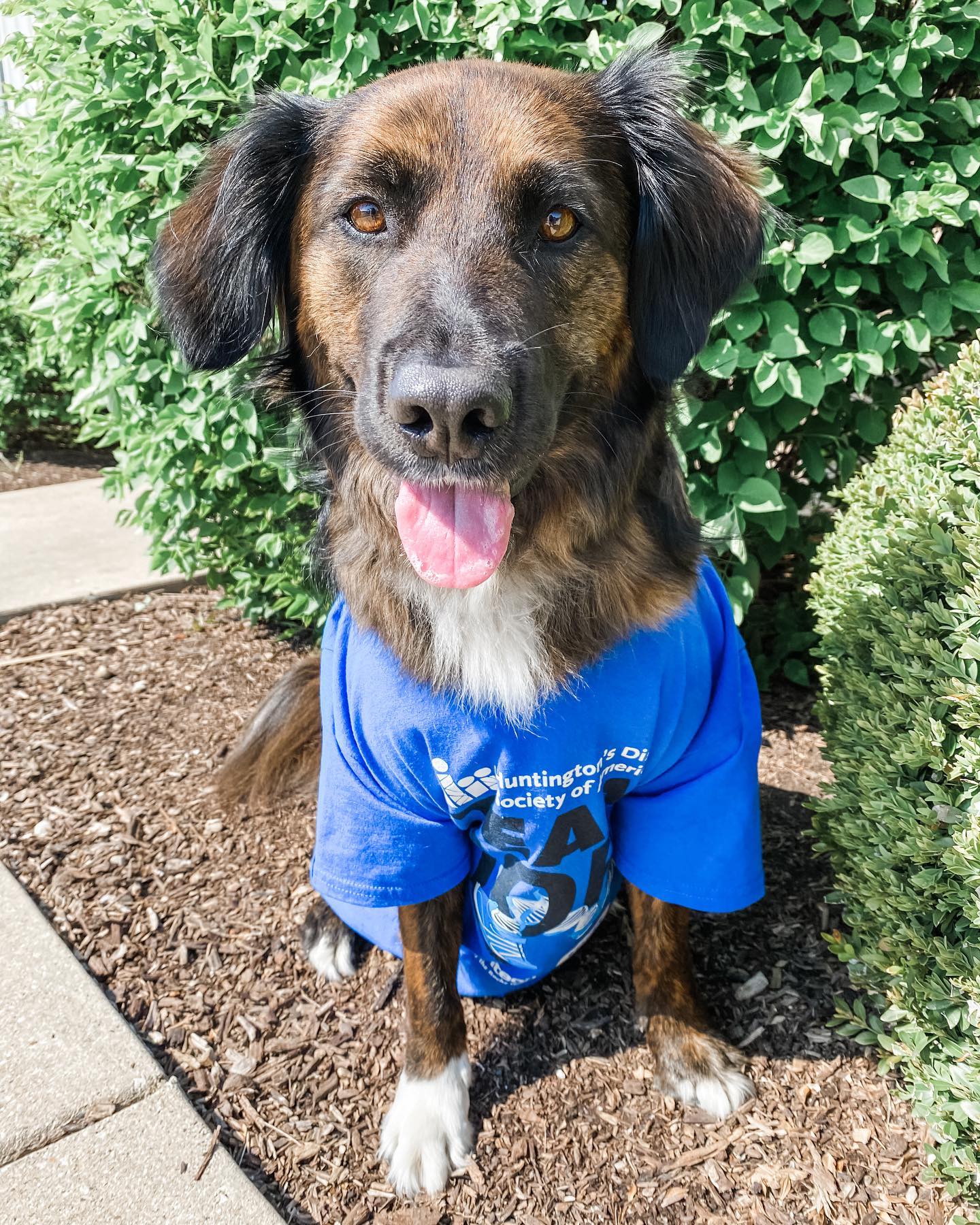 "HD has a special place in our heart," Kelly explains. "I was eager to see how we could use his platform to talk about HDSA."
Kelly has a message for the HD Community:

"My goal is to inspire and deliver a never-ending sense of hope for a cure. Shana Verstegen instilled this courage in me many years ago, and I hope to use my strength to make a difference for others. There are countless advocates, and strength in numbers. Our community is growing and through awareness, donations, and scientific advances, we will find a cure. Do not give up. We will see this through in our lifetime. Along the way, the journey will not be easy; and we must never ignore our mental health. We are all battling similar, yet very different situations, but one thing I know for sure is that we're not alone."
###
Huntington's disease is a fatal genetic disorder that causes the progressive breakdown of nerve cells in the brain. It deteriorates a person's physical and mental abilities usually during their prime working years and has no cure. Every child of a parent with HD has a 50/50 chance of inheriting the faulty gene that causes Huntington's disease. Today, there are approximately 41,000 symptomatic Americans and 200,000 at-risk of inheriting the disease. In less than 10% of cases, juvenile Huntington's disease (JHD) affects children & adolescents. JHD usually has a more rapid progression rate than adult onset HD; the earlier the onset, the faster JHD progresses. HD is described as having ALS, Parkinson's and Alzheimer's diseases – simultaneously. HD is characterized by a triad of symptoms, including progressive motor dysfunction, behavioral disturbance and cognitive decline.
The Huntington's Disease Society of America is the premier nonprofit organization dedicated to improving the lives of everyone affected by HD. From community services and education to advocacy and research, HDSA is the world's leader in providing help for today and hope for tomorrow for people with HD and their families.
To learn more about Huntington's disease and the work of the Huntington's Disease Society of America, visit www.HDSA.org or call 1(800)345-HDSA.
This is a story featuring a personal experience with Huntington's disease. If you would like to have your story told please contact Matthew Santamaria at msantamaria@hdsa.org